The Taste of Tea
Menu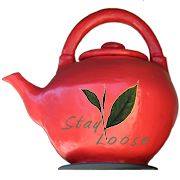 109 North Street Healdsburg, Ca
www.TheTasteOfTea.com
Call for take-out 707-431-1995
Friday thru Tuesday 11am-6pm
Saturdays until 8 pm.

Menu items subject to change without notice. Many of the above choices are low in gluten however most contain soy sauce and traces of wheat flour. Shirataki noodles are a gluten free option which may be substituted upon request. Please inform your server of any food allergies. Consuming raw or undercooked meats, poultry, seafood, shellfish, or eggs may increase your risk of foodborne illness. Dishes which may be split will incur a fee of $1.50, additional plates offered at no charge. A gratuity of 15% will be added to parties of 6 or more. For venue and catering reservations call management.