Tea SPA | Relaxation Lounge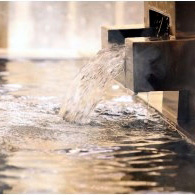 RELAX - Japanese Green Tea Foot Soak
30 minutes

|

$35.00
RELAX - Slip your feet into a warm bowl infused with Japanese green tea, enhance hands and drink in a full cup of Kyoto relaxing tea. Tiredness vanishes and you are ready for your next adventure.
RESTORE - Look Refreshed | Feel Better
45 minutes

|

$45.00
RESTORE - All of the RELAX treatment PLUS a warm aromatic herbal neck wrap to reduce stress in shoulders and a bamboo fabric facial mask infused with Japanese green tea to reduce fine lines.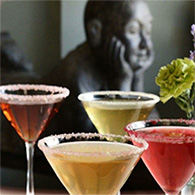 REJOICE - Look and Feel Great | Be Happy
45 minutes

|

$55.00
Combine RELAX and RESTORE and let the FUN begin with a full flight of mini MarTEAnis! The perfect choice when you want to relax, restore and indulge with friends or loved ones.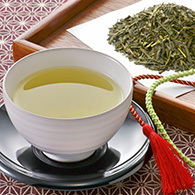 REFLECT - "WOW, I didn't know that!"
1 hour

|

$75.00
REFLECT – Taste and learn about teas from Japan, Taiwan and China while your RELAX and RESTORE.
For an optimal Tea experience, we encourage one of our packages encouraging relaxation, restorative energy, rejoicing, and reflection. A concept of Tea as MORE. . . than a beverage!
Location
109 North Street
Healdsburg, Ca 95448
View Map
Hours
Open Thursday thru Monday
11:00 am – 8:00 pm
Closed Tues. and Weds.
"It's a good idea always to do something relaxing prior to making an important decision in your life."
- Paulo Coelho, The Pilgrimage
Call now for further information 707.431.1995